Ready to unlock your potential?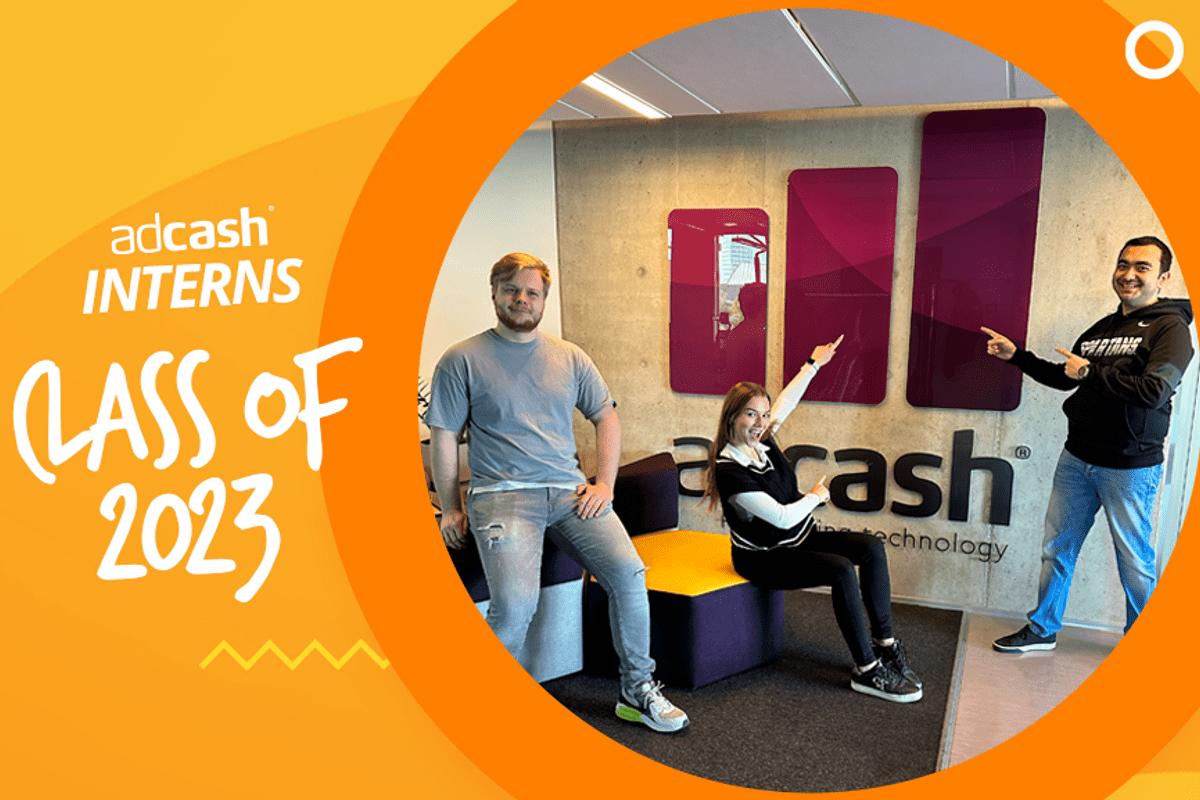 What's it like to be an Adcasher?
The interns will be taking on smaller projects or parts of a larger project and collaborating with other specialists in the team to get input on our strategy and best practices.
During the internship, you will get support from your own mentor to help you learn and develop professionally. Your manager will introduce you to the Adcash team, our work culture and onboard you to our office activities.
We offer paid internships with a competitive salary package including Adcashers' perks.
Find out what internships at Adcash are like
Carolina Lillevälja
Marketing Communications Associate
When I thought of internships, coffee runs and organizing shelves came to my mind before. But this couldn't be farther away from what I did as an intern at Adcash! I started as a Marketing Intern, and from day one, I was fully trusted and given my own projects to manage alongside experts guiding me. I thoroughly enjoyed my internship, as we're a crazy, fun bunch of people here! After that, I got a chance to join Adcash as a Marketing Communications Associate. Here I am now!
Siim Mõtshärg
Full Stack Developer
From day one, I wasn't just an intern; I was a full-fledged team member who worked side-by-side with the rest of the IT team. This theme carried on for the rest of my internship - even as a very junior developer, my contribution, ideas, and input were always appreciated and taken into account. My internship experience at Adcash was fantastic, and not only was the work experience great but the company's people and atmosphere is just 10/10. It is truly remarkable how much value a 3-month internship at the right company can provide.
Aykhan Karimov
Junior Business Analyst
Internships at Adcash offer hands-on learning, mentorship, and a collaborative environment. My internship was a resounding success, leading to my promotion to a junior position. My exceptional performance, quick learning, and strong teamwork were key factors. During my internship, I focused on my professional development through feedback, training, and networking. Creativity and innovation are valued at Adcash, and our inclusive company culture supported my growth.
About Adcash
Adcash is a global online advertising platform. With advanced in-house optimization technology and over 15 years' ad tech experience, we provide businesses with digital advertising tools that deliver real results. Our platform enables advertisers to reach global audiences and allows publishers to monetize web traffic with minimal effort.
Already working at Adcash?
Let's recruit together and find your next colleague.